Agile-PSM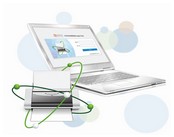 Agile-PSM (Print Security Management) is a combined print security and print management software, a result of a Jiangsu Agile Technology Co. Ltd. own initiative and internal software development. The product is composed of a printing server and software clients; it can run on every Windows operating system and can support all printer brands and models. It does not change the users' printing habits but can ensure the security of files with different application formats controlling printing times, printing size and can record the users' printing content. It can achieve efficiency, reduce printing costs and prevent data leaks due to illicit printing, all at the same time.
Introduction
When protecting against leaks of electronic document information it is also necessary to control the printing of paper documents, so to avoid paper document leakage. Moreover, large numbers of printing operations and careless printing management can cause quick increase of printing costs. How to ensure printing security and at the same time manage printing costs is a two-fold problem worth paying attention to. Agile Print Security Management software (Agile-PSM) is precisely dedicated to this problem. It provides a combined "reduce printing cost and enhance print supervision" function.
Agile-PSM uses the latest technology, is submitted rigorous quality control, supports any printer brand name, any printer model, can run on any Windows operating system and does not change the users' printing habits. Furthermore, it supports and controls application software file formats, print time durations, files of various sizes and it can record the users' printing content. The product presents a pleasant user interface, comprehensive functionality and a stable execution. It is easy to deploy, facilitates standardized management and improves efficiency while reducing printing costs and preventing printing leaks.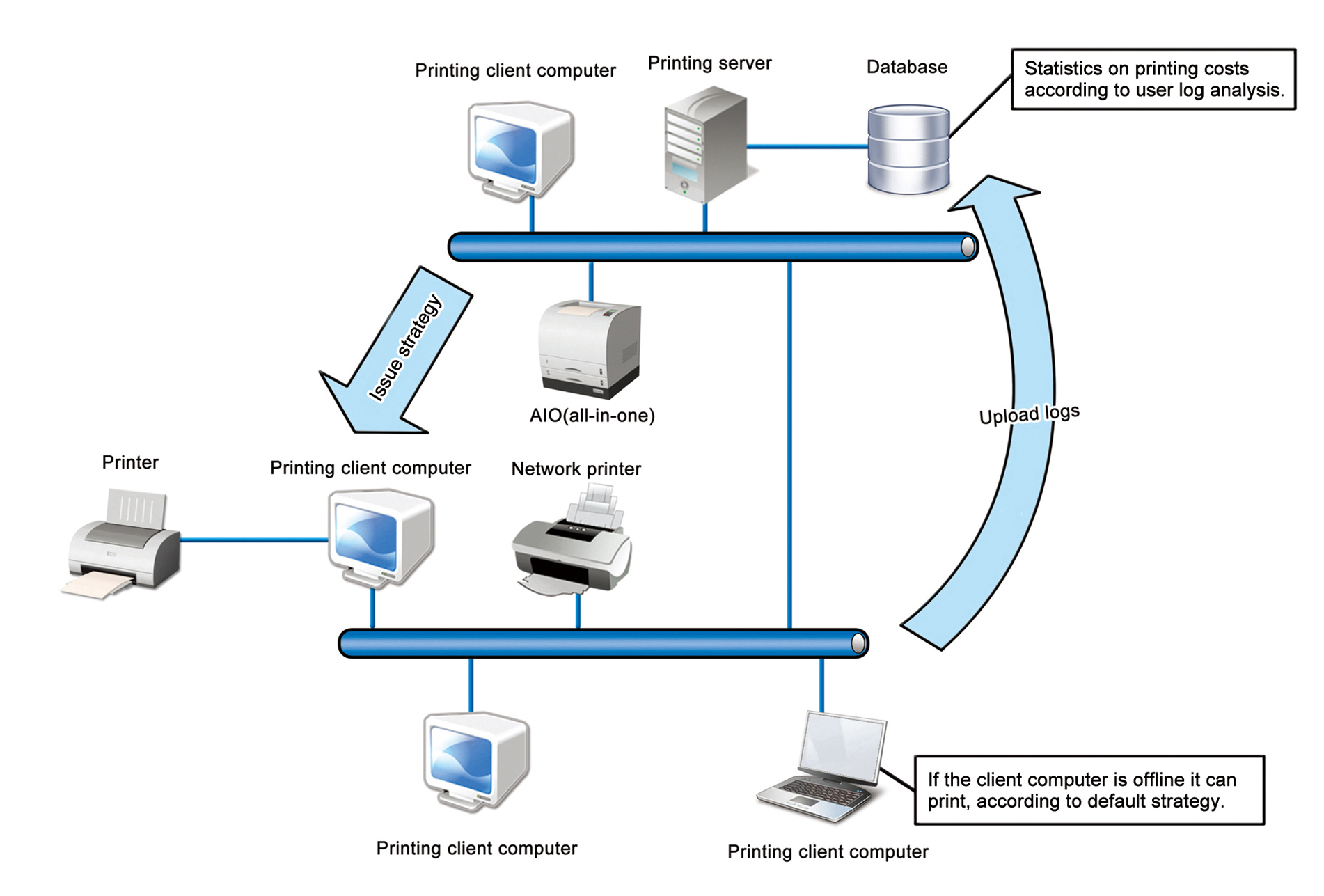 PSM System Functions
Agile-PSM uses a Browser / Server architecture, composed of a PSM Server and Client Programs.
PSM Server
The server side plays a security management and support role for the whole software platform. It provides the following functions:
PSM support function:Provides necessary services to the PSM platform. Without the backend PSM server the Print Management System can not be executed.
Protection Management: Deploy print authorization policies to users and computers, observe users and computers usage status, manage the information in the Organization Structure.
Organization Structure: Provides company and department definitions, allows users' access to delete and modify operations, and contains a complete company organization definition.
Printer Management: Manage internal printers; monitor company printers; modify user and printer policies based on log information feedback.
Policy Definition: Support for the definition of print policies with regards to file type, file size, print time interval and whether to record the source file etc.
Statistical Reports: The server integrates log information about user print behavior considering paper type cost, which printer, which user, which department, which time period and provides feedback forms to responsible business people for examination and validation.
Product Information: Displays PSM registration information including product version, license number, number of user licenses, number of used user licenses and also provides an update function.
Upgrade System: The server integrates and issues an upgrade patch and can execute an automatic installation on the client computers.
PSM Client Computer
Execute Policy: Executes policies issued by the PSM system and performs actions such as log users' printing conduct, upload users' computer files to the server, control users' printing rights in terms of time period, content etc.
User Login Interface: Upon system startup a screen pops up and requests authentication information: User Name and Password. Support to remember password and automatic login is provided.
Authentication Mode: User authentication, domain authentication or LAN network authentication are all well supported. Login information is recorded and next logon may be automatic.
Access Control: If the Client Computer is installed but the user is not logged in, the installed default policy allows print operations but the PSM system can record all relevant information.
Fact Sheet
Execution Environment Compatibility:
Server:
1. Supported OS:
Windows 2003.
2. Software Environment Requirement:
Internet Explorer 6.0 or above, Windows Installer 3.1, SQL Server2005 or above, IIS 6.0 Service, NET Framework 4.0, Silverlight5.0.
3.Hardware Environment Requirement:
It is recommended to use professional server.
Minimum configuration:CPU Pentium IV2.0 or above, RAM Memory>1GB, Hard Disk>5GB free space, Network Card>100M.
Client Computer:
1. Supported Operating Systems:
Windows XP,
Windows 7.
Antivirus System Compatibility
There is no conflict with conventional antivirus software.